FITOFARMAKA: Jurnal Ilmiah Farmasi
Vol 9, No 2 (2019): Fitofarmaka Jurnal Ilmiah Farmasi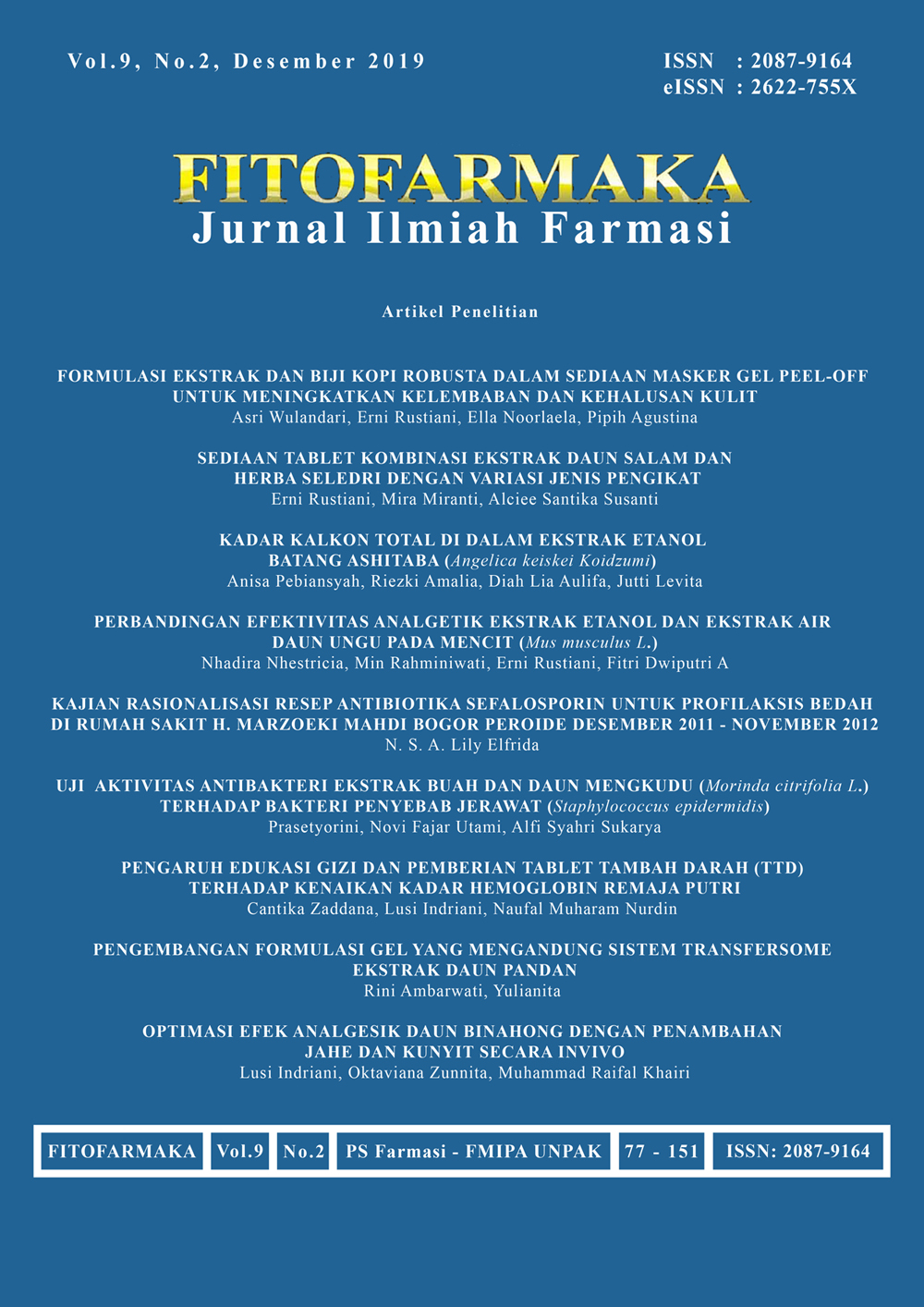 FITOFARMAKA: Jurnal Ilmiah Farmasi.
WELCOME TO FITOFARMAKA JURNAL ILMIAH FARMASI
Fitofarmaka Jurnal Ilmiah Farmasi (FJIF) is an official scientific journal managed by Pharmacy Study Program, Faculty of Mathematics and Science, Universitas Pakuan.
The journal was established in 2011, while online publication has been started from 2018. The journal is published in Indonesian and English.
FJIF published half a year (June and December) by Pharmacy Study Program, Faculty of Math and Science, Universitas Pakuan with p-ISSN: 2087-9164 and e-ISSN: 2622-755X.
FJIF aims to serve the update scientific knowledge for processing original and review research articles in pharmaceutical science such as Pharmacology and Toxicology, Pharmacotherapy, Pharmaceutical Biotechnology, Pharmaceutical Chemistry, Pharmaceutical Technology, Pharmaceutical Care and Clinical Pharmacy
Articles submitted to this journal will be reviewed by reviewers before publication by double blind-review. FJIF is already indexed in Google Scholar, Indonesia One Search, Garuda-Ristekdikti, PKP-INDEX.